Monika 514-928-4663 | Paul 514-995-7653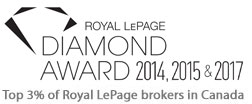 Français
Monika Schumeth & Paul Owen
Testimonials


We couldn't have asked for better. Truly professional, pleasant and always available to answer any concerns. They took the stress away of selling our home because of their knowledge and their wonderful personalities. They know how to get the job done and always with a smile. Without a doubt...the best in the West island.

Paul and Donna Verrall



Avec les services compétents et courtois de ces courtiers immobiliers, les promesse et acceptation d'une offre d'achat se sont réalisées à l'intérieur de dix semaines. J'ai reçu environ 30 visites en 45 jours. À chaque étape ils s'assurent de la compréhension du client. Je n'hésiterais pas à les recommander à mes amis.

Régine L.



Paul and Monika were recommended to us a by a family member. From the moment we met them they were friendly, positive and knowledgeable about the market. This was the first time selling our house and I in particular was nervous about the whole process. Monika was upbeat and optimistic, Paul was patient and reassuring. They were present and engaged every step of the way. They are true professionals in every sense of the word. We do not hesitate to recommend them to anyone who may be selling/buying a home.

Joao & Mafalda Cabrita





Monika and Paul are very helpful whether you are buying or selling your home. They are always willing to answer any question you may have and provide the best advice possible. Believe me when I say, "they will make the transition less stressful". More professional, courteous, and friendly agents you will not find. When you are ready to buy or sell and want the best possible people looking after your best interests, then look no further than Monika and Paul. They are the best!

Gregory Fenlon





We listed our house with Monika and Paul in March 2015, and sold Sept 2015. They did a great job in showing our place, available constantly for any request for visitations.

They are friendly, knowledgeable and gave honest opinions on things that needed to be done around the house before selling. They gave us a price range on what they thought the house might sale for and where supportive of our decision to try for the higher limit, although we did end up on selling below what was originally suggested as the low end. I believe this had more to do with it being a seller market, than a buyer's market and people didn't feel the need to pay up for our house with all the choices that were out there.

Monika and Paul were always on call for any questions we had and followed up on any leads they had when it came to trying to sell our home.

If I where to buy or sell a home again, I would definitely use Monika and Paul again.

Webb & Venise





Amazing duo! A 2 for 1 bargain! Best in the west!

Their knowledge of the area is unsurpassed and their extended network allows them to know who's out there. They don't wait for buyers to magically show up, they bring them to your door! They're hard working, honest as well as very efficient and competent at what they do. Refreshing in today's world.

Whether selling or buying, hiring Monika and Paul will be your best move, it certainly was ours!

The Daoust family





Paul & Monika provide professional and personal support in handling Real Estate transactions. From their discussions of the current market and preliminary sale's strategy for your residence, they provide excellent promotional support with professional photos, residence description and highlights. As a Real Estate Team they are high energy promoters and have strong, trusting networking with other Agents and their potential Buyers. They seem to be the exception to the old adage, "you can lead a horse to water, but you can't make him drink". Once they establish a potential interested Buyer, their communication and insight skills can quickly lead to a solid Offer. We were very satisfied with their support and recommend their services, whether you are a Seller or a Buyer.

Barry C.





Mon mari et moi avons eu la chance d'être clients de Paul et Monika cette année (2015). Ce couple professionnel, dynamique et charmant a su répondre à nos attentes et plus encore. Notre maison s'est vendue en quelques semaines et l'expérience s'est déroulée sans bavure, de façon expéditive et agréable. Leur expérience, sens de l'organisation, disponibilité, bonne écoute et gentillesse les caractérisent. Ils sont très accessibles et nos appels furent toujours retournés rapidement. Nous n'hésiterions pas à refaire appel à leur service. Nous les recommandons fortement.

Merci Monika et Paul !

Barbara & Yannick