Monika 514-928-4663 | Paul 514-995-7653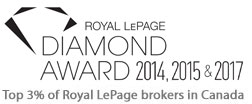 Français
Monika Schumeth & Paul Owen
OUR LISTINGS
Testimonials
Pierrette BĂ©dard et Michel Lemieux
Lorsque nous avons vendu notre première maison en 2010 c'est un client de Paul qui l'a achetée, nous fûmes très impressionné par le professionnalisme de Paul, la façon dont il a traité avec l'agent que nous avions à ce moment là . En 2014 lorsque nous avons décidé de vendre notre deux...
Free Appraisal
Buying a new house can be stressful. Wheather you are searching for your perfect first home, you are looking to down or up-size...
Read More »
West Island Communities
Although we are happy to service many Montreal neighborhoods, the West Island is our speciality.
Read More »

Thinking of Selling?
How much did my neighbor's house go for? How does my neighborhood fare in the current market? How does an open house work? We will take care of ...
Read More »
Stay Informed

Even if you are are not currently thinking of buying or selling, sign up to get regular tips and advice about design, real estate and more!
Read More »
About Monika and Paul
This team is sure to please! And pleased to meet you!
Get to know us »
Mortgage Calculator
Do the math »
Contact Us
Phone, text, email, we are available!
Contact us »